Landfill & Waste Containment
Stormwater & Green Infrastructure
Erosion & Sediment Control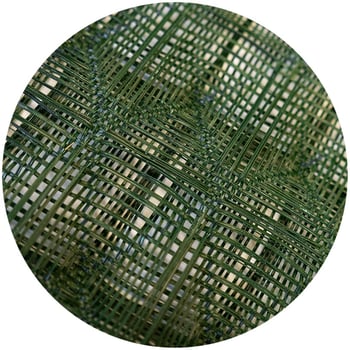 Armormax Slope System
ARMORMAX® is an Anchored Reinforced Vegetation System (ARVS) that consists of a high performance Turf Reinforcement Mat (HPTRM) and percussion driven earth anchors that work together to lock soil in place and resist movement. This is a cost-effective alternative to rock slope protection and soil nailing with shotcrete that is easy to install, saving on labor costs.
Cellular Confinement
Cellular Confinement Systems are three dimensional HDPE grids that provide soil stability and erosion control. They have been used throughout the construction industry for grass parking lots, driveways, boat ramps, maintenance roads, cart paths, walkways and water crossings. As its name implies, it functions by "confining" soils or gravel and thus greatly increasing the load carrying capacity of the base materials. Plus, the cellular confinement panels are light and easy to handle and install.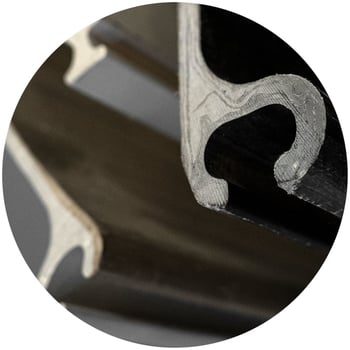 Crane Materials Sheeting
Most seawalls, bulkheads and water control structures are made of steel, concrete, or treated wood- but these materials face a number of design and service issues. Rust, cost, and endless maintenance are all drawbacks of using steel, which is often coated with chemicals that are harmful to the environment. In addition, concrete structures are subject to deterioration through settling, cracking, or the corrosion of the reinforcing steel.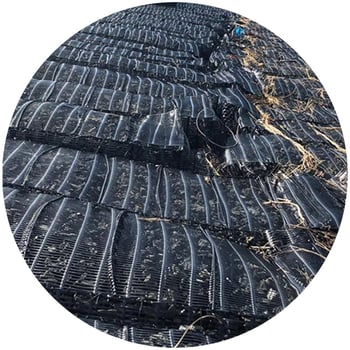 Triton Marine Mattresses
The Triton® Marine Mattress system makes construction in waterways extremely easy and efficient. Specifically designed for demanding conditions, this system helps protect submerged foundation projects. This decreases the risk of erosion and scouring. These mattresses are assembled with geogrid and geotextile materials.