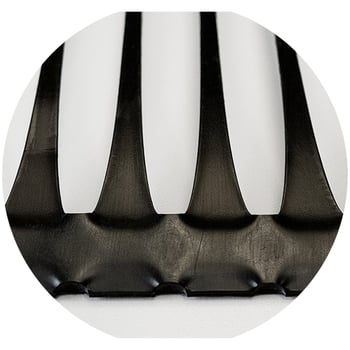 Tensar UX Geogrids
Uniaxial geogrids are primarily used to reinforce soil for grade separations such as in modular block retaining wall and mechanically stabilized slope applications. These geogrids have high strength in one primary direction. They interact well with soil and aggregate fill materials to create a reinforced fill zone that can stand at near vertical slopes.
Tensar BX Geogrids
Tensar® BX Geogrids have been used for a variety of jobs for over 30 years. BX Geogrid is the original geogrid from Tensar. This product greatly advanced the biaxial form of geogrid. They have been used for a wide range of applications, including but not limited to roads, reinforced foundations, and working platforms.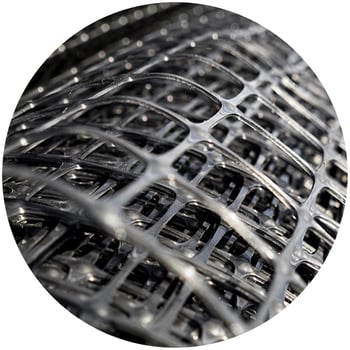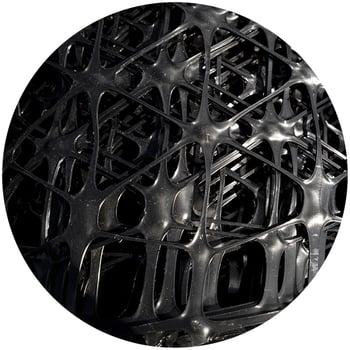 Tensar TX Geogrids
TriAx Geogrids differ from other geogrids due to their unique triangular structure, which delivers advantages in a multitude of stabilization applications. The multidirectional stiffness of these geogrids surpasses that of others. They are designed for superior aggregate interlock and stress transfer, which results in stiffer aggregate layers and greater subgrade protection.
Tensar NX Geogrids
Tensar InterAx Geogrids incorporate innovations in both material science and geometry optimization to provide exceptional performance and value across a wide range of materials and construction applications. This creates the most efficient stabilized layer that retains stiffness over time to enhance performance of haul roads, pavements, working platforms, and
other site work applications.